A Day in the Life of a Remote Software Developer - Nathan Camacho
A Day in the Life of a Remote Professional Series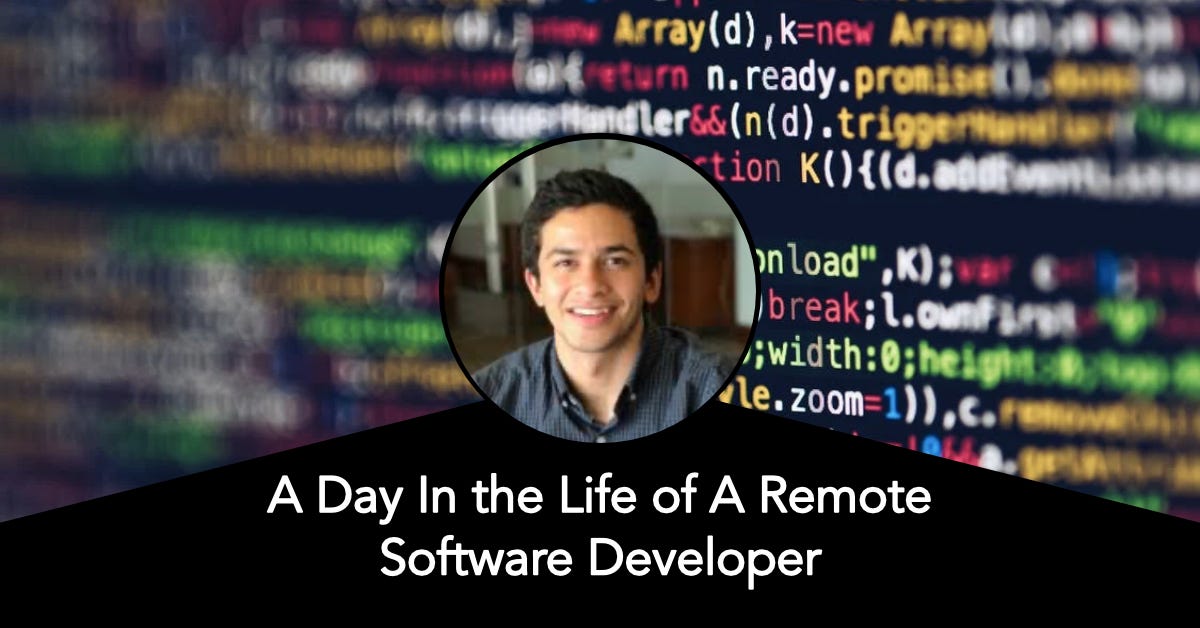 Remote Professional Profile
Name: Nathan Camacho
Position: Software Developer
Company: FourEyes.io
Foureyes is a fast-growing company focused on improving sales experiences by making software that puts people in positions to succeed.
How did you find this position?
Heard about the opportunity from a colleague.
Professional Background
Software Developer at a small software company with a Bachelor's degree in Computer Science.
Tell Us About Your Workday
After waking up/getting ready/eating breakfast, the first thing I do is check Slack to see if anyone has messaged me or if there are any questions I need to answer. Next, I usually check my JIRA board as a reminder of what I need to work on for the day. Then, I post my status regarding what I'm going to work on for the day in a Slack channel where everyone else in the team also posts their status. After that, it is usually just a combination of working on my tasks, engaging in discussions on Slack, and participating in any meetings on Zoom.
How do you communicate with your remote team?
Through Slack or Zoom calls
What's the biggest misconception about remote work?
People assume that someone who is working remotely may not be as productive as someone who is not working remotely due to home distractions. However, I think it is possible that people find themselves working even more when remote.
What tools do you recommend new remote workers learn or use to be successful?
Mental tool: self-discipline. Other than that, just getting familiar with communication tools like Slack, Zoom, etc.
If you were searching for a remote job today what is the one thing you would do to stand out and "get hired"?
Provide proof that you were able to get work done remotely. For example, for my industry, I could show coding projects that I've worked on in my free time at home.